(S011E06) Previous Episode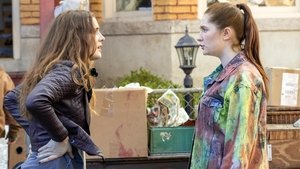 Aired On 2021-02-14
A surprising twist of fate has left the Milkovich's vulnerable, forcing Ian and Mickey to step in to help. Frank's day takes some unexpected turns and Liam deals with inner turmoil after doing a bad thing. Debbie confronts Sandy on their relationship, while Carl enjoys the spoils of his day off.
Next Episode (S011E07)
Airs On 2021-03-07
The Gallaghers disagree on the fate of their childhood home so a stranded Frank tries to get back to weigh in on the matter. Realizing that they have none, Ian and Mickey embark on a journey to find gay friends. Carl is upset after his night with Tish, and Debbie and Sandy have another visitor from Sandy's past.
Chicagoan Frank Gallagher is the proud single dad of six smart, industrious, independent kids, who without him would be... perhaps better off. When Frank's not at the bar spending what little money they have, he's passed out on the floor. But the kids have found ways to grow up in spite of him. They may not be like any family you know, but they make no apologies for being exactly who they are.